The Significance of SEO for Construction Contractors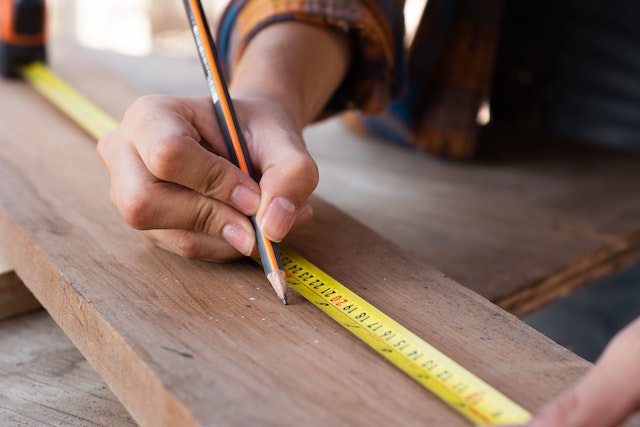 The days of customers resorting to yellow pages or door hangers to find a construction company are long gone. Today, clients seek general construction services online. Understanding the right marketing approaches to attract customers to your company is crucial. One such strategy is achieving a top-ranking position for your website on Google's first page, accomplished through effective search engine optimization (SEO) techniques.
Unraveling the Mystery of SEO
SEO entails employing strategies that boost your website's ranking in search results for relevant phrases and keywords related to your company. You can incorporate keywords strategically in various areas of your website, including page headings, site content, and title tags. Additionally, publishing custom web content discussing vital topics that potential clients find intriguing can prove beneficial. Ensuring streamlined site navigation will make it easier for customers to find the information they seek and conveniently get in touch with you.
Optimal SEO Approaches
Over the years, SEO practices have undergone significant changes. The days of tricking the system with spammy purchased links and keyword stuffing are gone. The best SEO practices that yield effective results include:
Crafting custom content: Writing appealing content that resonates with both users and search engines is essential.
Links on your web pages: The quality and relevance of links from other websites significantly impact your page authority and domain visibility in search engines.
Search architecture: The way you organize and structure content on your website can either help or hinder its search engine performance.
Local search: Optimizing your online presence plays a crucial role in local search. Focus on managing reviews, Google My Business, and other critical areas in this marketing strategy.
Meta data: Creating keyword-rich title tags and meta descriptions that accurately describe each page's content is essential for search engines and visitors alike.
The internet serves as a hub for users seeking information, whether it's about building a new house, selecting a contractor, or reviewing a contractor after receiving a business card. Properly optimizing your website strengthens your physical marketing efforts and simplifies the process for clients to contact you.
In the present day, search engine optimization transcends previous practices, emphasizing a more user-friendly approach. The strategies now revolve around on and off-page techniques designed with the best interests of online users in mind, while also enhancing your site's visibility on search engines. As search engines, like Google, prioritize user satisfaction, ensuring your website is easy to navigate and read will earn their favor, ultimately driving more traffic to your site.
The Advantages of SEO for Your Construction Venture:
Attain Elevated Rankings
SEO presents a paramount advantage by elevating your rankings on search engines for phrases and keywords relevant to your construction venture. This significance arises from the fact that websites ranking within the top three positions receive over 50 percent of clicks. Moreover, higher-ranked sites exude an aura of trustworthiness, making them more appealing to potential clients. Embracing SEO is a wise move if you aim to bolster your online presence and position your construction company on the path to success.
Amplify Company Visibility
When your website secures a higher ranking in search results, it becomes more discoverable to a broader audience. This increased visibility allows more potential clients to explore the array of services you offer, leading them to reach out for further details, and eventually converting them into loyal customers. Positive user experiences can prompt clients to recommend your construction company to their family and friends, which holds immense value as it stems from personal trust rather than mere brand advertisements. Research suggests that approximately 80 percent of people seek recommendations before making a purchase.
Attract Qualified Traffic
SEO ensures the influx of qualified traffic to your website, consisting of individuals actively searching for services that align with what your construction business offers. Those who visit your site through SEO-driven searches are more likely to become customers, streamlining the conversion process. By doing so, you avoid wasting time and resources on bidding for construction jobs or targeting individuals who do not require construction services. Instead, you engage with an audience genuinely interested in your offerings, maximizing efficiency and potential business growth.
Essential Pointers for Your Construction Company:
Commence with Comprehensive Keyword Research
To launch a thriving SEO campaign, embark on meticulous keyword research to identify the most relevant terms and phrases. Incorporate these keywords into your web pages by crafting custom content that addresses the inquiries and interests of potential clients. This approach will significantly improve your search result rankings and set you apart from competitors.
Craft Optimized Content
Having secured the right keywords commonly used by your target audience, create easily digestible content while seamlessly integrating these keywords. Follow these guidelines for crafting optimized content:
Simplicity and Clarity: Keep the content straightforward and easy to understand.
Visual Appeal: Enhance readability using subheads, bullet points, and bold fonts.
Personal Connection: Establish a direct rapport with the reader, making them feel individually addressed.
Compelling Calls to Action: Encourage readers to take action through clear and persuasive calls to action.
Human-Centric Approach: Write for human visitors, not just for search engines.
Engaging Media: Utilize images and videos to provide users with a glimpse of your company's services.
Optimize Site Navigation
Ensure your website's navigation is user-friendly, allowing visitors to swiftly find the information they seek. Maintain concise and descriptive navigation, linking essential pages from your homepage and providing an easily accessible contact link.
Embrace Mobile-Friendly Design
With almost 60 percent of searches conducted on mobile devices, having a mobile-friendly website is imperative. Implement construction SEO optimization tailored for mobile devices, ensuring your site performs seamlessly across various platforms, including tablets and smartphones. To thrive in the construction industry, couple a search engine-optimized website with a Florida general contractors license, reinforcing your credibility and making your company more appealing to potential clients. This comprehensive approach will prove advantageous when bidding on construction jobs and attracting a larger customer base.