The Best Link Building Rental.
Rent Links with 60-90 points of Domain Authority and elevate your SEO results. Leave your competitors behind.
✈️ Startup
Simple, transparent pricing. Our link building rental solution will help you to rank really quick.
Get theese powerful features:

🔗 4 High DA Links

Average DR 50-90 Links
Detailed Link Planning
Competitor Backlink Gap Analysis
Keyword Analysis
🚀 Pro
Bring Quality Traffic with a high quality links rental. Fast Results.
Get theese powerful features:

🔗 10 High DA Links

Average DR 50-90 Links
Authority Links Included
Target Page Planning
Anchor Text Optimization
Competitor Backlink Gap Analysis
Keyword Analysis
What's a Fair Price?
We've put together an in-depth guide on link building costs to help you make a better-informed decision. As Dreams Animation, our brand, we strive to offer a fair deal that represents good value for money.
Our team works closely with some of the world's most successful online brands, emphasizing exceptionally high-quality work and deep analysis to ensure your success.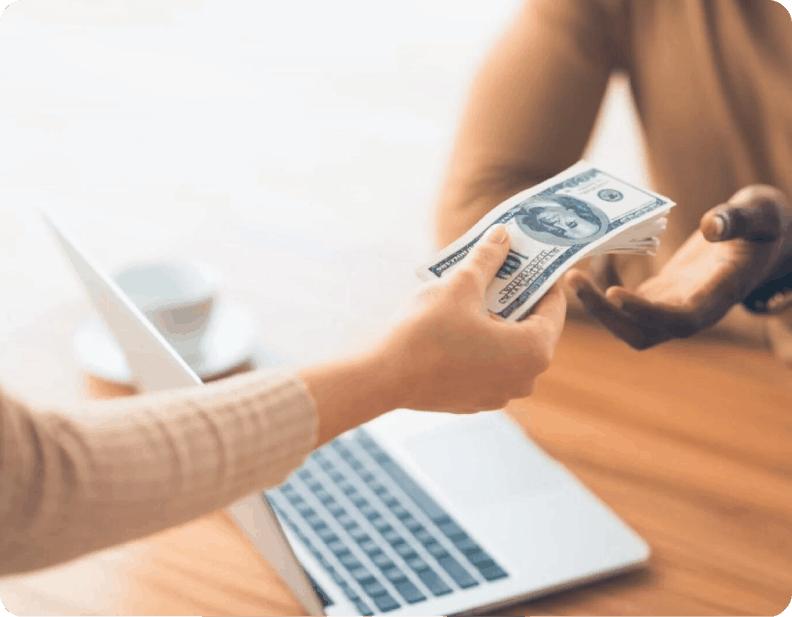 Businesses GROWING
with Dreams Aninmation
Frequently Asked Questions
Link building services play a crucial role in SEO strategies, aiming to acquire quality links from relevant and high-authority domains. This approach helps search engines perceive your website as a trustworthy and authoritative source of information, ultimately leading to organic improvements in your search engine rankings. Link building experts carefully design personalized link building campaigns to generate backlinks that can significantly benefit your website.
At Dreams Animation, we offer a variety of link building services, including fully managed link building, guest posting, and white label link building. However, our most popular offering by far is our fully managed monthly link building packages. We collaborate closely with you to identify key pages that could benefit from new links and conduct competitor analysis to determine your specific requirements. Our team of link building experts then crafts tailor-made link building campaigns to effectively boost your rankings.
We're proud of being recognized as one of the best link building service provider's around. With recognition comes responsibility, and we love the challenge of being at the forefront of strategy when it comes to link building.
We use over 20 different link building techniques, including;
Editorial outreach
Content marketing
SkyScraper approach
Guest posts
Broken link building
Unlinked brand mentions
HARO journalist pitching
Resource page outreach
Competitor link building
Awards link building
Directory link building
Link insertions
PR link building
The exact strategies we use depend entirely on each and every client we work with, and our team will develop a bespoke strategy depending on your industry.
Everything we do has our client's best interests in mind, and ultimately our goal is to help improve your search rankings by building links that will move the needle.
At Dreams Animation, we believe in practicing white hat link building, which means creating links in an organic and natural manner. Our approach involves launching outreach campaigns and establishing genuine relationships with bloggers, journalists, and webmasters. By fostering these connections, they willingly link back to your website, earning you valuable backlinks from authoritative sources that may not be achievable through other methods.
In sharp contrast, we steer clear of black hat link building techniques. We do not engage in activities that aim to manipulate search engines, such as social bookmarking, comment spam, forum spam, or web 2.0s. Instead, we prioritize ethical and sustainable link building strategies that align with the best interests of your website and adhere to search engine guidelines.
At Dreams Animation, we understand that link building is a multifaceted and process-driven endeavor that requires consistent effort for achieving success. Our agency has honed this process, enabling us to build a robust portfolio of links every month, with each stage of your project handled by dedicated experts.
While you could opt to build an in-house team for link building, it often comes with higher costs and a lengthy learning curve. Instead, having a reliable link building consultant with extensive experience in diverse campaigns will ensure your business achieves success right from the outset. With our expertise, you can confidently navigate the world of link building and witness tangible results for your business.
At Dreams Animation, our link building services stand out from the rest due to our meticulous and personalized approach to every project. We go above and beyond by employing highly effective link building tactics to deliver exceptional results. Each campaign is crafted with a custom outreach strategy that reflects your business's identity, ensuring an organic and authentic process.
Unlike SEO agencies, we specialize solely in link building. Our team consists of seasoned and proven link builders who possess the expertise to create the ultimate link profile, setting you apart from your competitors. With us, you can rest assured that your link building endeavors will be carried out with utmost care and precision, tailored to the unique needs of each new project.
The number of links we build per month can vary depending on the package you choose, typically ranging from 10 to 50 links. Additionally, as part of our comprehensive approach, we will consult with you on the safe volume of backlinks that can be built per month. This consultation takes into account your current stage in the process and the specific dynamics of your industry.
For instance, a local dentist website should avoid building more than 15 links per month to ensure a steady and safe growth. On the other hand, for a global CRM software operating in a competitive landscape, 15 links per month would be considered quite low.
To provide transparency and commitment to our clients, we typically set a minimum guaranteed volume of links per month. However, the potential to surpass this target depends on the quality of content we have at our disposal for promotion. With premium content at hand, we can potentially exceed the set target, enhancing the effectiveness of your link building campaign.
At Dreams Animation, we want to set the right expectations regarding link building results. Significant outcomes from any link building campaign typically require a minimum of 6 months. It's important to understand that link building is a long-term process, and we always advise our potential clients to be well-informed before engaging in our services.
In the SEO community, link building is widely recognized as the cornerstone of organic search success. Rest assured, we are fully committed to aligning our link building efforts with your goal of driving more traffic to your website. Our track record speaks for itself, with numerous success stories from high-profile clients, as showcased in our comprehensive case studies. With patience and dedication, we will work diligently to achieve the desired results for your online presence.
Not all links are created equal! Securing links from high-quality and relevant websites is of utmost importance. These links serve as essential trust signals for Google, demonstrating that your website is being referenced and valued, much like positive reviews.
Regrettably, in the market, many freelancers and agencies offer links on low-traffic websites, leading to "fake" references that Google ignores.
At Dreams Animation, we have earned the trust of SEO managers from some of the world's top online businesses. Our expertise lies in building high-quality links that truly deliver results and contribute to the organic growth and visibility of your website. With our link building services, you can rest assured that you're getting valuable and effective strategies to enhance your online presence.
With over 10 years of experience, we have successfully built links for numerous satisfied clients spanning diverse industries.
At Dreams Animation, we take a completely customized approach for each new project we undertake. Our dedicated team becomes subject-matter experts in your industry, meticulously studying the most relevant link-building opportunities.
Here are some of the industries we frequently work with:
SaaS – encompassing a wide array of sub-industries!
Law
Real Estate
Travel
Careers
Web Development
Ecommerce
Affiliates
Pets
Home
Cyber Security
Technology
And many more!