Optimize Your Contractor Website With These SEO Tips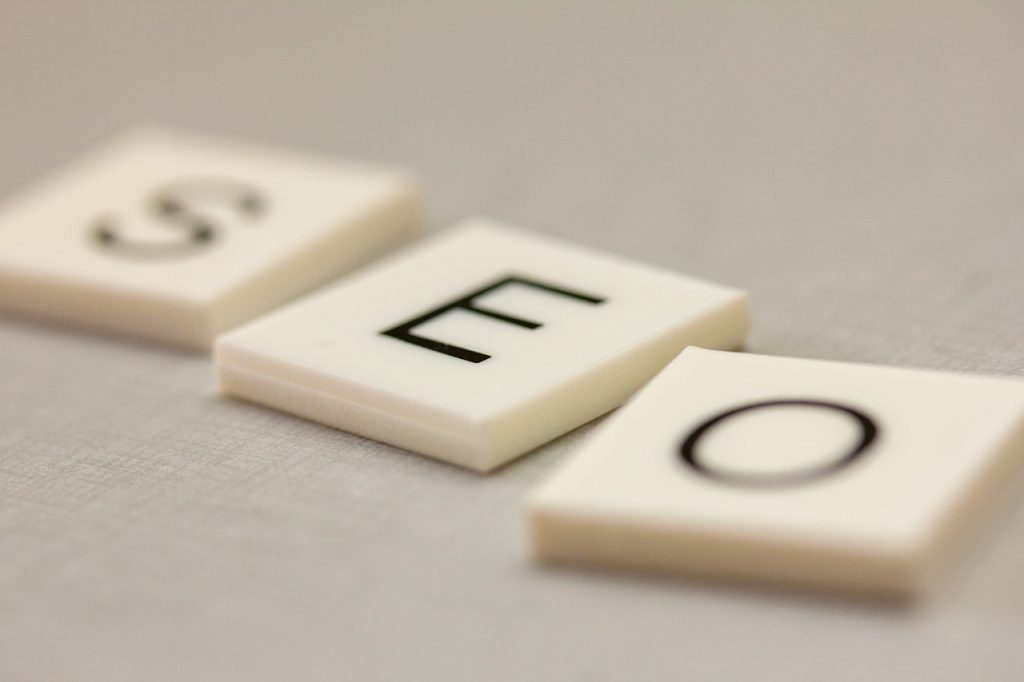 In the construction and contractor business, word of mouth referrals are valuable, but in today's digital age, a website that's optimized for search engines is essential for success. To keep up with the competition, it's crucial to stay current with the latest SEO best practices.
Boost your Website's SEO with these On-Page Tips 
SEO stands for Search Engine Optimization. It refers to the practice of optimizing your website to improve its rankings on Search Engine Results Pages (SERPs).
Simply put, SEO involves doing everything possible to increase the visibility of your website when people search for your business, products, services, or offerings. Here's how to get started with optimizing your website.
Improve your Website's Speed 
The most important thing you can do to boost your page rankings is to increase your website's speed. Have you ever clicked on a website and waited for it to load endlessly? Not many people have the patience to wait, and they'll likely visit your competitors' websites instead.
Your audience expects your website to load in under two seconds. If it takes longer than three seconds, expect visitors to abandon your site.
Use tools such as PageSpeed Insights to regularly monitor your website's speed.
Focus on a Single Page Topic
If you're learning about SEO, you've likely come across the term "keywords." Keywords refer to the words or phrases people enter into search engines to find what they're looking for, such as "plumbing contractor in Las Vegas."
When someone enters a keyword into a search engine, the search engine tries to determine the user's intent to return the best possible results.
To help search engines understand how your website matches a user's search intent, focus on a single topic or keyword per page when optimizing existing website content or adding new pages and blog posts.
Each page on your website should focus on one specific topic. If you try to cover too many topics on a single page, it can lose its relevance and authority, making it difficult for search engines to determine its purpose. This is often a problem on a homepage, where there are often too many keywords and topics covered.
Instead of listing all your services, previous projects, and content on one page, create specific pages for each of them.
When writing a blog post, cover a single topic in detail instead of trying to address multiple topics in one post.
Simplify and Optimize URLs
URLs are a crucial element on search engine result pages (SERPs). Your page title, meta description, and URL make up the three key elements. Therefore, it's important to ensure that your URLs do not scare off potential leads.
Make sure your URLs are clean, short, and accurately describe what the user can expect when they click on it.
Keep it concise. Search engines can understand long URLs, but shorter ones are more user-friendly, easy to share, and comprehend.
Match your URL to your page title.
Search engines give the most importance to the first 3-5 words in your URL, so use your keywords upfront.
Eliminate unnecessary characters, numbers, or punctuation to make it easier to read.
In most cases, your contractor website will automatically generate URLs that match your page title when you create or save a new page or blog post. So, there's no need to manually change the URL. Instead, ensure that your page title is precise and includes the relevant topic or keywords.
Compelling Titles and Headers
Titles and headers provide a clear understanding of what your page is about. They must be concise and unambiguous.
Your page title is the first thing visitors see on the SERPs. Ensure that it is very specific and includes the relevant keywords or topic for that specific page. You can also include your business name separated by a pipe.
For instance: "Kitchen Remodeling Services | ABC Contractors."
Headers are crucial for both visitors and search engines. They help break up blocks of content, making your site easier to read and understand. For search engines, headers serve as another indicator of the purpose and topic of each specific page.
To cater to both humans and search engines, use headers that grab readers' attention and support your overall page topic.
Utilize Alt Text for Images
Search engines cannot see images the same way visitors can. But, you can help search engines understand your images by including keywords in the image filename and Alt text. Rename your images from "Img.0045.jpg" to something like "ABCContractors_Kitchen_Remodel.jpg" before uploading.
The most common, yet overlooked SEO fix is adding ALT text to website images.
Blogging Boosts Your Site
Does your contractor website have a blog? You don't have to be a seasoned writer to create high-quality content. Write about what you know, and use free editing tools like Grammarly to edit your work before posting.
Identify your target audience. Are you targeting homeowners who want to remodel existing homes or build new ones? Or is your audience a general contractor or construction company that uses subcontractors? Your blog can offer solutions to your audience's problems.
Your blog is more than just a space to write. A blog post can:
Generate leads.
Increase brand awareness.
Educate, inform, or entertain website visitors.
Help search engines better understand your website.
Offer content that you can share on social media.
Optimizing your contractor website means creating a better experience for your website visitors. Therefore, those looking for your site are more likely to find it. You don't have to be an SEO expert to have a well-optimized website. Keep these tips in mind, and you're on your way to mastering SEO.