The Importance of Enterprise SEO for SaaS Companies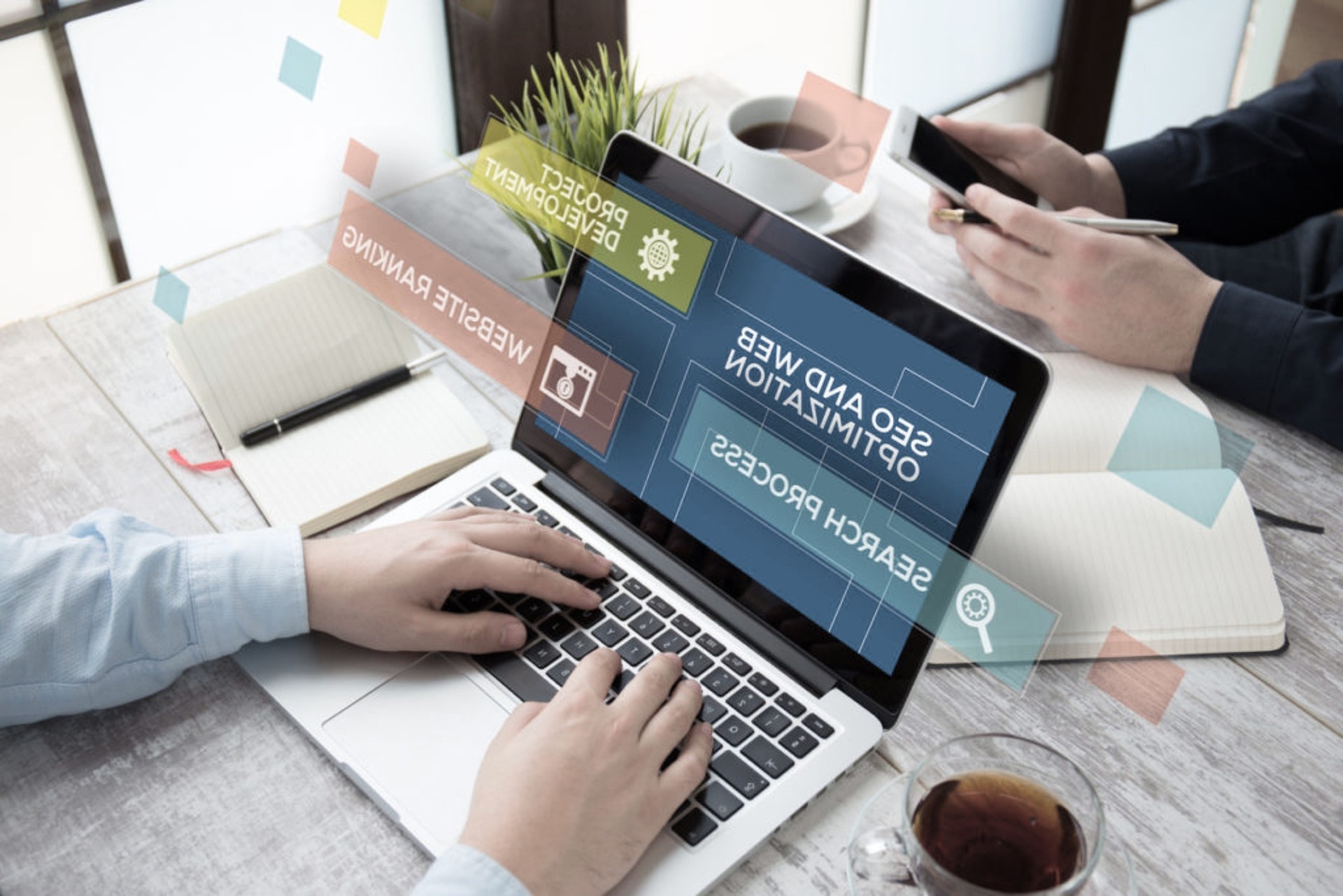 As a software-as-a-service provider, it's crucial to have a solid marketing strategy in place to drive growth and success in a competitive market. While paid acquisition can bring in short-term results, it's not a sustainable solution in the long run. That's where enterprise SEO comes in.
Effective SEO can help increase your online visibility and attract more qualified leads to your business. By focusing on SEO, you'll not only improve your current marketing efforts, but also drive long-term growth.
In this guide, we'll explore the unique challenges SaaS companies face in the digital space and how SEO can help overcome them. Additionally, we'll provide actionable tips to enhance your online presence and drive business growth. Don't overlook the power of SEO for your SaaS company. Invest in it for a sustainable and profitable future.
Overcoming The Digital Hurdles of SaaS Businesses
Running a software-as-a-service company comes with its own set of digital challenges. From increasing competition to the ever-evolving technological landscape, these challenges can make it difficult to stand out and drive growth. Here are five common hurdles SaaS companies face in the digital space and ways to overcome them.
1- The Challenge of SaaS Growth
SaaS marketers often find themselves facing a difficult task in scaling their businesses to a level that offsets the cost of cloud hosting. To lower the total cost of ownership (TCO), SaaS companies must establish a comprehensive network scale that:
Continuously attracts new customers.

Retains current ones.

Encourages communication among users to create a fully-fledged network.
While paid advertising can be a quick solution, it does not bring in customers outside of your target audience and can add to the cost. A more effective approach would be to implement an omnichannel strategy that organically increases awareness through various channels.
2- Service Tiers
Many SaaS companies utilize different models for customer support, such as self-service, managed service, and automated service options.
These models pertain to the level of support offered by the SaaS vendor, which greatly impacts the cost of managing and operating their platforms.
While a managed or automated troubleshooting model can be a valuable selling point, it's important to consider the complexity of your SaaS platform. For example, if your platform has a steep learning curve like Salesforce and you opt for a self-service model, it may be necessary to invest heavily in instructional materials and tutorials to assist customers as they navigate your products.
3- Balancing Growth and Retention
In the pursuit of growing a SaaS company, it's easy to focus primarily on customer acquisition. However, it's just as crucial to retain existing customers.
Whether you use a one-time purchase or subscription model, continuously introducing new products, updates, and providing excellent customer support is essential for achieving steady growth for your business.
Therefore, SaaS businesses should invest in a comprehensive marketing strategy that appeals to both new and current customers alike.
4- Outshining Established Brands
A majority of your targeted keywords may already be claimed by well-known brands, making it a challenge to gain traction if your software or brand is not yet widely recognized.
To overcome this, a well-rounded approach of utilizing pay-per-click advertising, link building tactics, and producing high-quality content will be crucial in establishing your brand's reputation and strengthening the connection between your products and consumers.
5- Decoding Search Intent
When tackling popular products and a variety of keywords, understanding the intent behind a search can be complex.
As we will delve into, optimizing your marketing funnel and content to align with the intended search intent will play a vital role in the overall success of your SEO strategy."
The Power of SEO for Long-Term SaaS Success
For SaaS companies, achieving economies of scale is crucial for reducing expenses and maximizing profits. This is why incorporating a solid, long-term strategy such as organic SEO can be extremely beneficial.
Some of the advantages of implementing SEO for your SaaS include:
Building sustainable growth through steady customer acquisition.

Lowering the cost-per-acquisition (CPA) of each new customer.

Boosting brand recognition for your products.

Educating and retaining customers through authoritative content.

Improving overall omnichannel marketing performance.
It is worth noting that many SaaS companies tend to rely heavily on email marketing and paid media to acquire and retain customers. However, high-quality content can serve as an effective marketing tool to advertise over these channels and increase user engagement.
Another key aspect of SEO for SaaS companies is increasing brand visibility for your software. For example, products like Microsoft Office and G-Suite benefit from having a larger user base as it streamlines communication between different platforms.
By positioning yourself as a trusted industry leader and building a loyal customer base through a combination of content and SEO, you can expand your user network, decrease hosting costs, and ultimately accelerate your growth.
To get started on your SEO journey, let's explore 7 actionable strategies for SaaS businesses."
7 Proven Strategies for Boosting SaaS Growth Through SEO
1- Lay the Foundations
To begin with, it's crucial to create a website that is easy to navigate and user-friendly. This includes features such as product downloads, customer support, and informative content.
To ensure your website is optimized for SEO, consider implementing the following technical foundations:
Secure HTTPS protocol.

Mobile-responsiveness.

High page loading speeds.

Optimized images in terms of both quality and size.

A logical web structure.

Targeted keyword implementation.

Compelling calls-to-action.

Adequate crawl budget.

An XML sitemap for search engines.

Avoiding duplicate content.

Hreflang tags for international or multilingual audiences.
With these fundamentals in place, you'll be well-positioned to improve your website's ranking and keep visitors engaged.
2- Define Your Target Audience
The next step is to create a comprehensive list of target audience segments using various research methods. This can be done by gathering data from:
Sales and marketing departments.

Existing analytical tools such as Google Analytics, Google Search Console, or Paid Media Channels.

Customer service teams.

Customer feedback obtained through surveys and interviews.
It's important to note that the creation of target audience segments will vary depending on whether you're operating in a B2C or B2B environment.
In a B2C setting, target audience segments are typically defined based on demographic and psychographic factors such as:
Location.

Age.

Hobbies and interests.

Occupation.

Education level.
For example, if you're selling photo editing software, you may create separate target audience segments for professional/freelance photographers and hobbyists.
On the other hand, in a B2B context, target audience segments will often focus on specific roles within an organization, such as managers, founders, or regular users. For instance, one marketing campaign and audience segment may focus on a software solution for sales teams and sales managers, while another campaign in the SEO space may target SEO managers looking to switch from existing products.
With a clear understanding of your target audience segments, you can develop strategic campaigns and solutions that effectively appeal to them across both paid and organic channels.
3- Maximize Your Content Strategy
As a SaaS provider, it's essential to tailor your content to different buyer personas and customer segments. By optimizing your content for each stage of the sales funnel, you can significantly boost your chances of conversion.
Recognition
Make users aware of the problem they're facing and how your software can provide a solution. Utilize various marketing channels, such as:
Blogs.

Guest posts.

Press releases.

Social media campaigns.

Paid ads.
Engagement
Encourage users to engage with your brand by providing valuable content. For instance, you can prompt them to sign up for your newsletter or email service.
At this stage, you could send them exclusive offers or educational materials, such as e-books or white papers, that highlight your products' capabilities.
Convert and Commit
Advance users towards making a decision by providing them with valuable opportunities such as:
No-obligation test runs.

Expert consultations.

Hands-on demonstrations.

Early access through beta testing.
Retention and Referral
Once a customer has made a purchase, continue to nurture their loyalty by offering personalized deals and informative content that enhances their overall experience.
By fostering a strong sense of brand loyalty at this stage, you can inspire customers to recommend your products and services to their network.
4- Prioritize Relevant Keywords
As early-stage SaaS companies often face high acquisition costs, it's crucial to develop a strategic keyword strategy that brings in targeted traffic to your website.
Here are some ways to identify and utilize high-converting keywords:
Utilize top-performing PPC keywords.

Study which keywords your competitors are targeting organically.

Optimize for informative keywords (e.g. "best photo editing software").

Incorporate "integration" related terms if your software works with other products.

Highlight the benefits of your software (e.g. "increased efficiency").

Mention specific features of your software (e.g. "red-eye removal").

Divide target keywords based on the intent throughout your sales funnel (e.g. informational keywords for the top of the funnel and feature/benefit keywords for the middle of the funnel).

Target lower volume, niche keywords with less competition to gain market share.
5- Establish Authority with Topic Clusters
Once you have a list of keywords and a clear content strategy in place, it's time to execute.
Since SaaS products can be complex and highly competitive, it's essential to create content that aligns with Google's E-A-T guidelines (Expertise, Authority, and Trustworthiness).
Additionally, I recommend creating topic clusters that revolve around similar content to reinforce the main topic and provide comprehensive answers to user questions.
An example of this can be found on the HubSpot blog and SaaS platform, which features sophisticated content clusters centered around their main products and includes tutorials and user guides.
To create a topic cluster, start with a seed keyword as the main topic, such as "Photography," and then create a series of related topics. For instance, Adobe provides a range of photography tips that educate users about their products and services like Photoshop.
By creating valuable resource content, you can foster a community of people who come to your brand not just for products but also for expert advice.
As a bonus, utilize community forums to further engage and educate users with common issues related to your products.
6- Leverage the Power of Links
While backlinks are still an important factor in search engine rankings, I see them as a more effective means of promoting your content. By following the tips outlined above, you'll be creating a wealth of linkable assets that naturally attract backlinks and can be used to increase visibility and drive traffic to your site.
For example, resources such as white papers, ebooks, surveys, studies, and tutorials offer great opportunities to educate and inform your audience, and can also be cited as sources in other people's research.
To maximize the impact of your content and build links early on, consider these actionable strategies:
Submit guest posts to popular blogs and websites to gain exposure and build buzz.

Use paid channels, such as Facebook and Google, to promote your educational content.

Reach out to relevant industry leaders and share your content with them via email.

Approach resource pages and request links to your software.

Conduct interviews with industry experts and promote the results through press releases or paid channels.

Use paid channels to promote your surveys and studies and increase visibility.
7- Create a Cohesive Marketing Plan Across Channels:
In order to truly maximize your reach and impact, it's important to develop a holistic marketing strategy that incorporates multiple channels. Utilizing a combination of paid advertising for brand awareness, authoritative content to establish your credibility, and organic SEO tactics to drive customer acquisition will provide the strongest foundation for scaling a new SaaS business.
Promoting high-quality content, such as a white paper, across various channels – including ads, email, social media, and more – can help you earn exposure, build links, and increase traffic to your website. By aligning your PPC and SEO keyword research, you'll be able to optimize your funnel and create a cohesive marketing strategy that guides users through the awareness, consideration, and decision-making stages.
At Dreams Animation we have created a plan specifically for you, where we take care of these updating tasks on a monthly basis without you having to pay a salary of what the American market demands today for an expert in these matters. For just $299/month, we can do maintenance, design, and multiple actions to keep you relevant.
Summing Up
SEO and SaaS are a natural fit – not just in terms of their names, but in terms of the benefits they can offer. While paid advertising may be necessary to build initial brand awareness, these SEO strategies provide a sustainable, cost-effective way to scale your online presence and reduce your dependence on paid advertising over time.
If you want to know more about the topic and need help, contact Dreams Animation today by calling us at 212.212.202.0767 or make an appointment on our website dreamsanimation.com and grow your business.