Consumer Habits in a Post-Pandemic World: An Analysis of U.S. Shopping Trends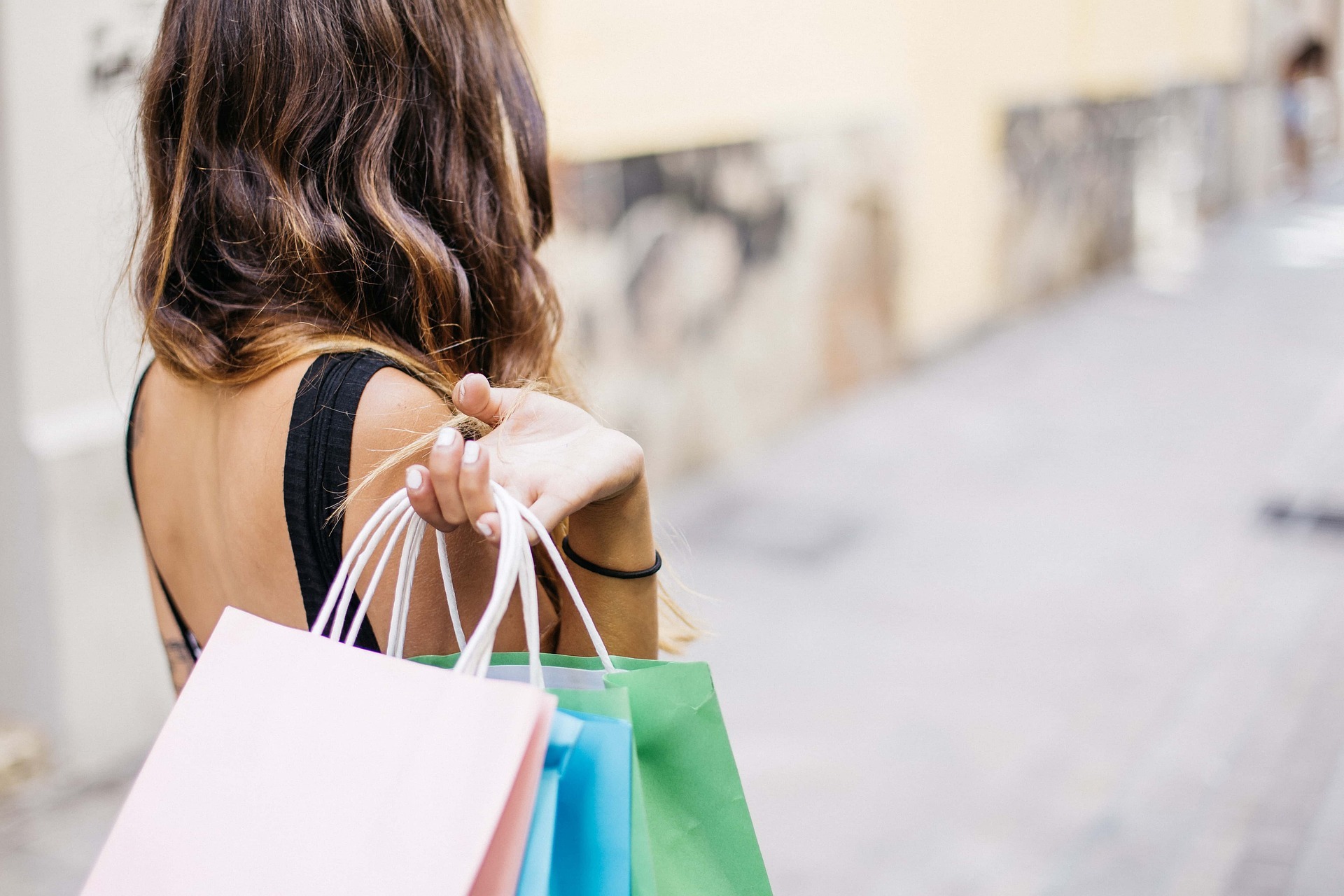 The COVID-19 pandemic has drastically altered the way we shop and consume goods and services. But, which of these changes will become permanent fixtures in our shopping habits? Our examination of in-depth McKinsey research examines the following key shifts in consumer behavior:
The migration to online shopping

The impact on brand loyalty

The emphasis on hygiene and transparency

A focus on essential items and value

The rise of the homebody economy
Shift towards digital travel
1- The Shift to Online Shopping: 
Physical distancing and stay-at-home orders have caused a significant increase in online shopping across all categories. Consumer intent to shop online continues to grow, particularly in essentials and home-entertainment categories. Even after the pandemic subsides, we expect to see a significant increase in online shoppers across various sectors, with growth exceeding 35% in essentials such as OTC medicine, groceries, household supplies, and personal-care products.
2- Younger Generations Lead the Way: 
Millennials and high-income earners have been the pioneers of online shopping across both essential and non-essential items. Gen X has also followed suit, although not to the same extent as Millennials. Gen Z, on the other hand, has primarily shifted their spending online in specific categories such as apparel, footwear, at-home entertainment, and food takeout/delivery.

Impact on customer loyalty
3- Brand Loyalty is Changing:
The crisis has prompted a surge of new activities, with an astonishing 75% of US consumers trying a new shopping behavior in response to economic pressures, store closings, and changing priorities. This general change in behavior has also been reflected in a shattering of brand loyalties, with 36% of consumers trying a new product brand and 25% incorporating a new private-label brand. Of consumers who have tried different brands, 73% intend to continue to incorporate the new brands into their routine.

4- Convenience and Value are Key: 
Shoppers have cited a number of reasons for switching brands, with availability (in-store and online), convenience, and value leading the pack. For marketers, this highlights the need to quickly become aware of when shoppers are migrating brands or retailers and then to manage the logistics to ensure product and service availability.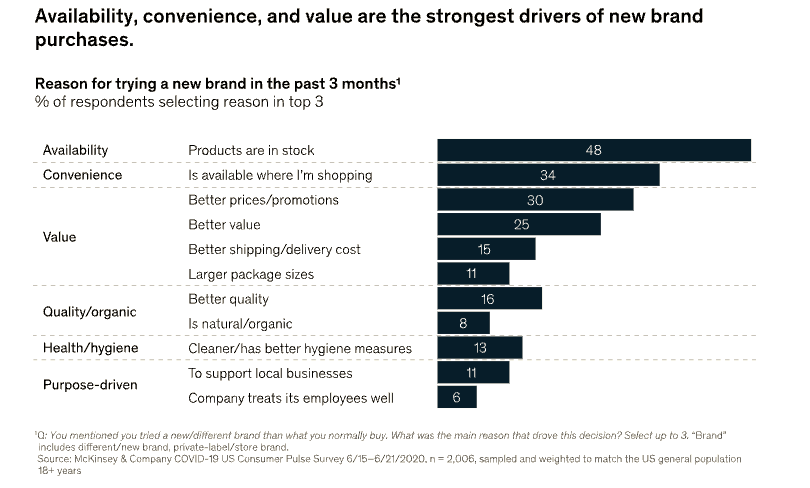 Demand for cleanliness information
5- Safety and Transparency: 
As Americans contemplate going back out to shop, hygiene and hygiene transparency have emerged as important sources of concern. It is becoming increasingly important for stores and restaurants to not only follow hygiene protocols but to also convey their efforts to ensure the safety of their customers.
These are just a few examples of how the shopping habits of US consumers have changed in recent times. As the world continues to adapt to the new normal, it will be interesting to see which of these changes will become permanent fixtures in our shopping behavior.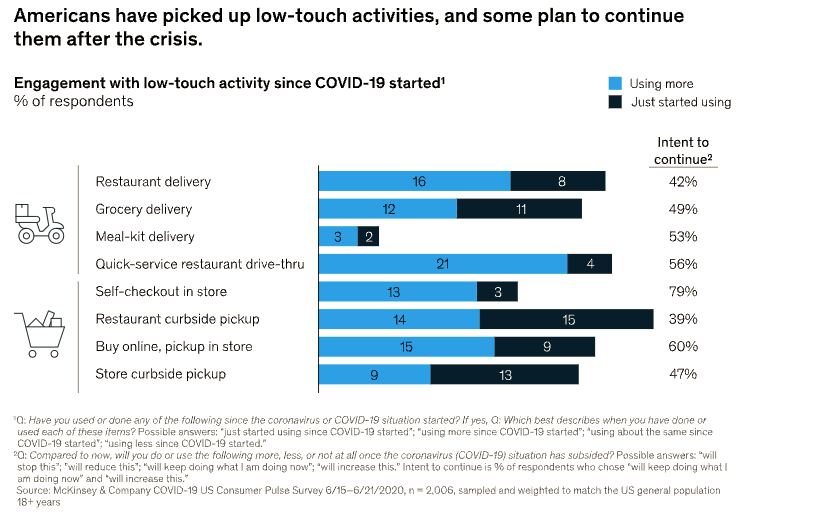 Simplicity and cost-effectiveness at the forefront
6- Consumers prioritize necessities in their spending:
A significant portion of US consumers have decreased overall spending, with a focus on cutting back on nonessential purchases. This trend highlights a widespread unease about the current economic climate.
As overall consumer spending decreases, the desire to purchase essential goods increases. Even among individuals with higher incomes, there is a noticeable shift towards spending on necessities, while interest in purchasing discretionary items remains low. However, as the pandemic situation improves, online spending on nonessential items such as clothing and shoes has started to rebound, particularly among higher income earners, residents in the Northeastern states, and the Gen Z demographic.

7- Value for money is of utmost importance, particularly in essential categories:
Tied to economic concerns, consumers are placing an emphasis on finding good value, particularly in essential categories. On Amazon, value and mass-market products have seen the greatest increase in market share, with gains of 2 and 5 percentage points respectively. In contrast, premium products have seen much less growth, experiencing a decline of over 5 percentage points in volume.
The rise of home-centered lifestyle:
8- Americans are altering their home-based activities:
Americans are dedicating more time to domestic pursuits, media consumption, and news consumption. The intention to eat more meals at home post-COVID-19 has significantly strengthened in the past quarter. Popular online entertainment platforms have experienced a surge in usage. (For example, the popular video game Fortnite recently held a virtual concert that was attended by 12.3 million players) Investment in at-home fitness, including equipment purchases and online classes, is also on the rise. Consumers anticipate continuing to spend more time on home-based activities, even in regions with fewer restrictions.
9- Consumers are cautious about returning to pre-pandemic activities:
As economies begin to reopen, 73 percent of consumers are still hesitant to resume regular activities outside the home. They are concerned about going to places such as hair salons, gyms, or restaurants, and are particularly worried about shared spaces such as public transportation, ride-sharing, air travel, and crowded events, both indoors and outdoors.

10- Divergent consumer behavior among segments:
As the world adapts to the "next-normal," consumer behavior among different segments varies greatly. We have identified five unique customer groups that are driven by varying levels of optimism, health concerns, and financial stability. These segments, each roughly the same size, exhibit distinct trends and possess the following characteristics:
Resilient and financially stable: These consumers display a higher level of optimism about the future compared to the average US consumer (~20 percent higher). They tend to be male (60 percent) and earn over $100,000 per year. The ability to work from home during the pandemic has led them to shop more online, and they are less price-sensitive due to their job security.

Struggling and insecure: These consumers have been greatly impacted by job loss and economic uncertainty. They are more cautious with their spending and have low optimism about future economic conditions. They are more likely to opt for essentials and value over brands and are shopping online whenever possible.

Secure but cautious: This group is primarily made up of individuals 65 years and older who are generally pessimistic about the economy post-COVID-19. They have the highest demand for transparency in hygiene and have above-average concerns about safety and well-being. They are also more concerned about the availability of necessary supplies.

Scraping by: These consumers are being cautious with their spending due to job insecurity and financial strain caused by COVID-19. They are more likely to be from minority groups and rural areas and are less able to stay at home. They are increasingly turning to shopping for essentials and value.

Disconnected and retired: This segment includes individuals who are retired, over 65, and have a lower income than the "secure but cautious" group. They are broadly optimistic about the economy post-COVID-19 and have not shown significant changes in their shopping behavior. They are mostly from Southern and suburban regions of the country.
As retailers consider the shifting preferences of their customers, they must alter their approach to align with the new normal. This includes:
Reallocating resources to align with where consumers currently are (such as investing in digital channels and tailoring marketing efforts for specific regions).

Updating messaging and advertising to reflect current concerns and values, particularly in terms of sanitation and affordability.

Ensuring that the entire customer experience caters to new hygiene expectations and the desire for at-home options.

Prioritizing corporate social responsibility initiatives to authentically enhance the brand's reputation.

Emphasizing online and pick-up options, while also reevaluating data collection methods as traditional metrics may not be as relevant. 
Additionally, it's crucial for retailers to reassess and redefine their target audience and consumer segments, as the significance of the new trends may vary for different groups.
At Dreams we can help you, which is why we have created a plan specifically for you, where we take care of these updating tasks monthly without you having to pay a salary of what the American market demands today for an expert in these materials. For just $299/month, we can do maintenance, design, and multiple actions to keep you relevant. Call us at 212.212.202.0767 or make an appointment on our website dreamsanimation.com and grow your business.