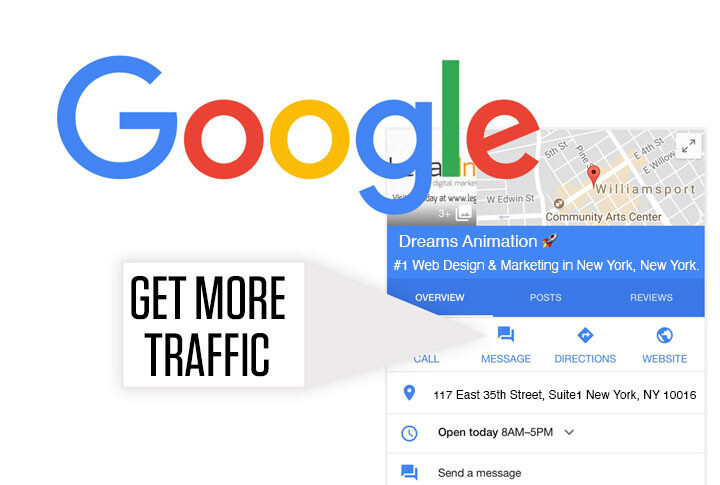 We will create & optimize Google My Business for your company
SKU NPAX6T5N
Product Details
About This Service


What is Google My Business OPTIMIZATION?
Not 1 magic trick, but a set of combined and proven actions we will deliver to you.
So amongst others, I will add your keywords optimized business site, insert links to your existing webpage (if you have one), add up to 10 photos you send me, which I geo tag.
Good for those who
does not have any website, or
already has a proper website, and wants to boost their reach.
Please note,
If Google doesn't know about your business, we will contact them and may take 7 days to verify your location.
If you already verified GMB the turnaround is the one expressed in the packages area.
Any Resolution of issues with your GMB is done by Google.
I have no effect on Google's delivery or response time. It is outside my own delivery time.
This service is not about educating you on the basics of how GMB works. This is not a consultation service.
After you place the order and pay, please be sure to email us at orders@dreamsanimation.com your order details such as login access and links. We will get started right away once we receive your email.
Turnaround: 3 business days
COMPARE PACKAGES


Packages

$249


Premium




$199

Standard




$149

Basic





What is included




Google My Business will be beyond fully optimized.
Addition of 3 reviews (5 stars) from your clients.
Google Verification Address
Adding 5 photos with description with Geo Tag.
Insert links to your existing website (if you have one)
Keyword Research to rank your listing.




Here we will make your Google My Business
Account and Will optimize it fully.
Google Verification Address.
Adding 3 photos with description with Geo Tag.







Here we will make your Google My Business.
Account and Will optimize it fully.
Google Verification Address.


Delivery Time

3 days

1 day delivery
(+$100)


3 days
1 day delivery
(+$100)


3 days
1 day delivery
(+$100)



Save this product for later