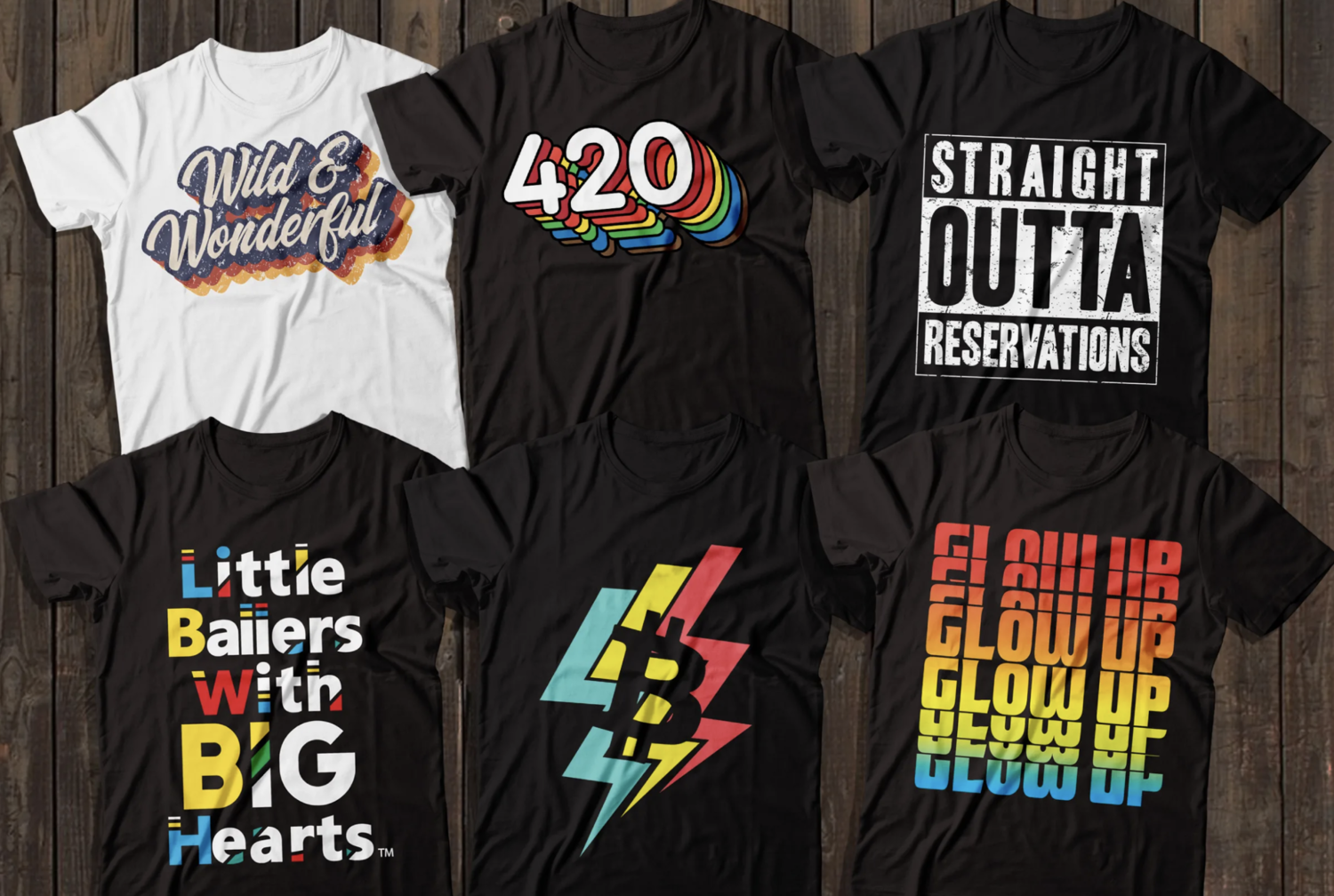 We can make an awesome t-shirt design for your business
SKU S6KDBVV3
Product Details
My team can create a T Shirt design that people will love to wear.
I guarantee you:
Unlimited revision until Satisfaction
Print-ready high-quality/high resolution Design.
Quick turnaround time.
You will love our work.

We have been designing custom "Tshirt, hoodie, sweatshirt, tank top etc" design from last 10 years. I also have experience of printing with DTG, Versacamm Sublimation, Vinyl etc. So I exactly know how this process work and what are the requirement of each printing methods that my clients use so I work according to it as well if that's required.
COMPARE PACKAGES


Packages

$849


Premium




$449

Standard




$249

Basic





What is included




VIP design based on your logo or typography or idea.
Includes badge style, retro, vintage, grunge/texture, niche, illustration.
Up to 1 character.
Unlimited Color
1 Concept.
Custom & Trendy Design.
Vector File.
4500x5400 PNG - Realistic Mockup.
2 sided T-shirt Design.
FULL ASSISTANCE with your printing company.




Medium complexity design based on your logo, typography or idea.
Unlimited Color.
1 Concept.
Custom & Trendy Design.
Delivered as PNG
4500x5400 PNG - Realistic Mockup.
1 sided T-shirt Design.







Basic design based on your logo or typography.
Minimalistic 1 color (light or dark t-shirt)
1 Concept.
Custom & Trendy Design.
Delivered as PNG
4500x5400 PNG - Realistic Mockup.
1 sided T-shirt Design.

Commercial Use for Amazon, Shopify, etc

Included

(+$150)

(+$100)

Editable Source File

Included

(+$100)

(+$100)

Revisions

5

2
1

Delivery Time

5 days

2 days delivery
(+$100)


3 days
1 day delivery
(+$100)


2 days
Same day delivery
(+$100)



Save this product for later