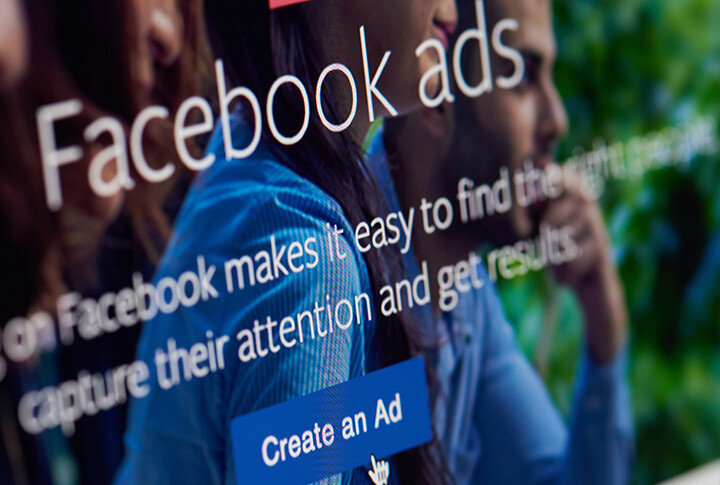 Highly Converting Facebook Ads For Your Business
SKU FBADS980
Product Details
We are, Ricardo & Nucha and our agency manages 7 figures in ad spend every year for clients all over the United States.

Here's all the value we will provide you with when work with us:
1. The first thing you need to do is to make sure that when you place the order you provide your Facebook account access or add us as Admin for us to start the work.
2. You will be guided through the process of granting access to your Facebook Pages and your Facebook Advertising Account. If you don't have a Facebook Ads Account that's okay! We'll make one for you :).
3. We will have a quick phone call to hear about your business and after that we'll look to see how we will strategize and beat your competition.
4. Once we have all that, we begin to create the campaigns. We will create Ad Variations and Targeting Variations to increase the likelihood for the Ads result in the sales process you have. And
5. After you approve the ads we will run them. And we will monitor them when you choose to continue working with us.
Why Choose This Service From Us?
✅ Your campaign will go live in a matter of 3-4 days.
✅
We provide the copy, images, graphic design, animation (if needed)
✅
We created 1,200+ successful campaigns.
✅
We are not freelancers working from India, Europe or in our free time.
✅
We are committed and work in an office environment with focus on exceeding your expectations.
✅
Your ads campaign will be set up like a big company
✅
No monthly fees (unless you need us... so is optional)
✅
Our fees are affordable to anyone looking to take the market this year
✅
As you know all those "gurus" out there will charge you from $1,200 to $2,500 monthly fee just because they made a fancy video.
✅
In our case, our services start at $550
ORDER RIGHT NOW!!!

Important notes (please read before ordering)


1 order is for 1 Campaign /Company/Website only.
Make sure to email us the required access after the purchase for timely delivery:
We will need:

1) The login details of your site in order to add Pixel tracking codes in it (website login url, username and password).
2) Granted Permissions or add us as a manager to Facebook Business Manager (if you already have it, if not we will create it for you)
COMPARE PACKAGES


Packages

$1500


Premium




$980

VIP




$550

Basic





What is included




15 Ad variations creation for climbing conversions
Target Audience Research
Includes graphic design
Installation of Facebook Pixel tracking code on 1 website
1 Facebook Business Manager Setup
Creation of 1 Video or animated ads
Facebook Ads Optimization for one week




9 Ad variations creation to see major results
Target Audience Research
Includes graphic design
Installation of Facebook Pixel tracking code on 1 website
1 Facebook Business Manager Setup
Creation of 1 Video or animated ads
Facebook Ads Optimization for one week










3 Ad variations creation to get started
Target Audience Research
Includes graphic design
Installation of Facebook Pixel tracking code on 1 website
1 Facebook Business Manager Setup




HD Stock Photo

Includes 15 images
Includes 9 image

Includes 3 images
Save this product for later