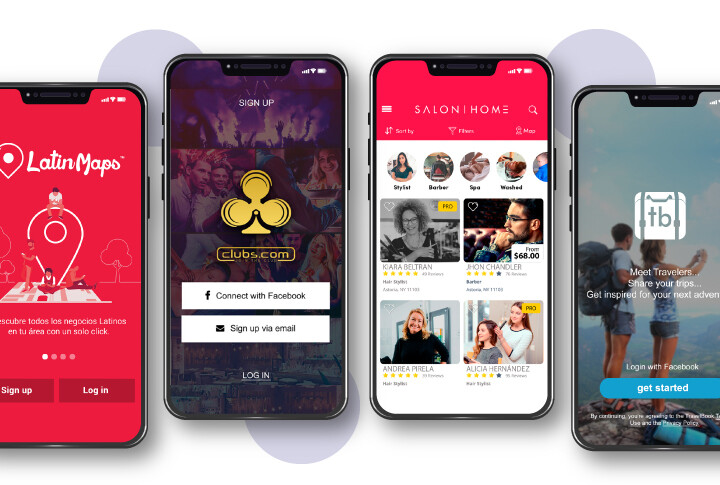 Get a beautiful UI/UX design for your mobile app
SKU SBEMLGX8
Product Details
So you are looking for a professional UI/UX, prototype and wireframe design for your mobile app?

We will design a clean and modern UI (User interface) and Professional UX (User Experience) mobile Screens, prototype and wireframe for your Android or iPhone app using proper Apple and Google guidelines, our design will be user-friendly and eye-catching.
Why Hire Us?


✔ Only Premium Quality work more than 8 years designing mobile apps.
✔ Pixel perfect, Unique and Modern App UI.
✔ Uniquely Design and From Scratched.
✔ We design with International Standards.
✔ Best Organized Resource.
✔ All in one solution for product.
✔ Dedicated Design Team.
✔ Great Support!
✔ One-stop solution for Digital Product.
✔ We value your money!
Process
1. Understand
2. Research
3. Wireframe
4. Sketch
5. Design
6. Implement
7. Evaluate
8. Prototyping
We will not Provide CODE. But If you want Build/Develop your project, We are also proving this service.
Please send an email for App development.

COMPARE PACKAGES


Packages

$2500


Premium




$1500

Standard




$980

Basic





What is included




Stunning 5 Pages App Screens
Design file. (jpg and png)







Stunning 3 Pages App Screens

Design file. (jpg and png)







Stunning 2 Pages App Screens
Design file. (jpg and png)

# of Pages / Screens



5
3
2

Source File

(+$300)

(+$300)

(+$300)

Revisions

Unlimited
5
3

Interactive Mockup

Yes
No
No
Commercial Use
✔
✔
✔

Delivery Time

5 days

2 days delivery
(+$399)


3 days
1 day delivery
(+$399)


2 days
Same day delivery
(+$399)



Save this product for later