Employing Workers with Disabilities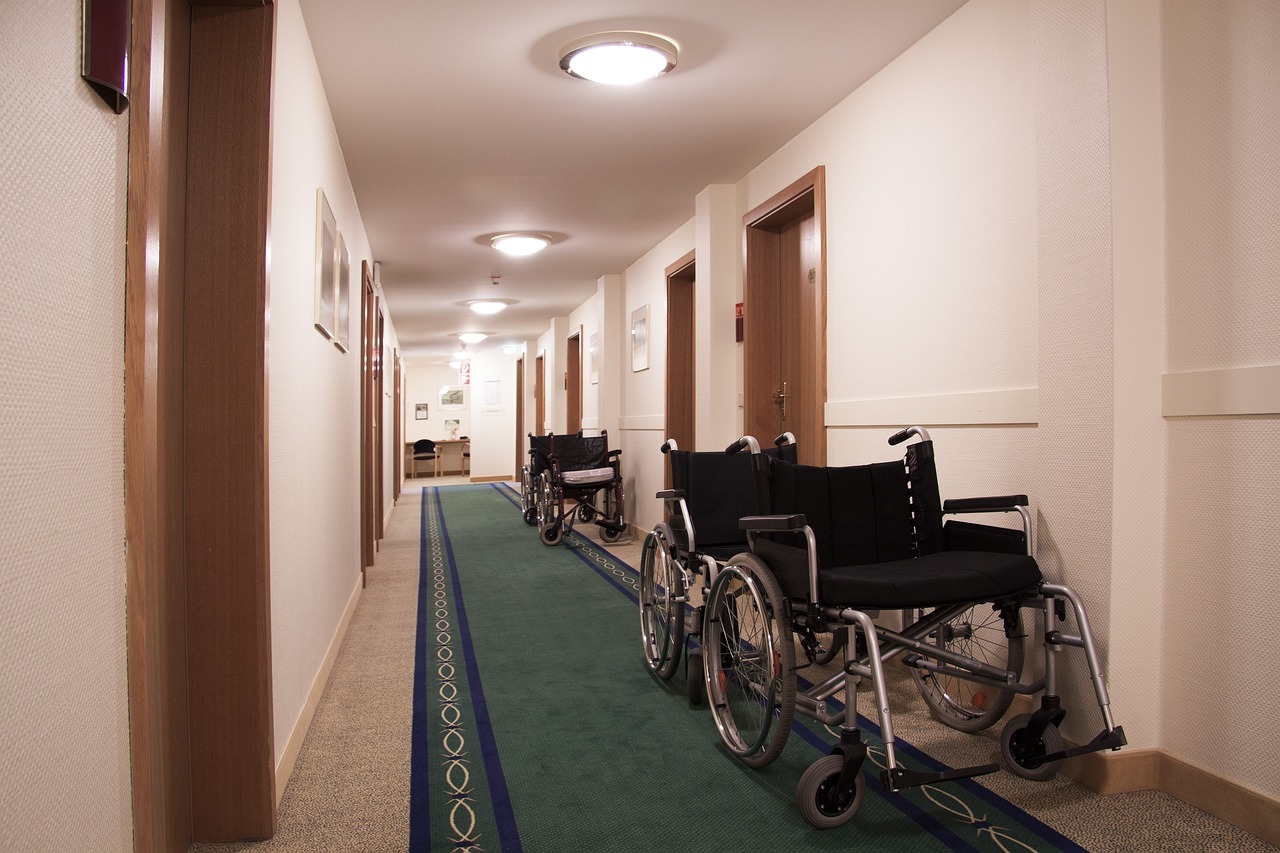 Small businesses face challenges in finding and hiring skilled workers in today's competitive job market. However, by hiring people with disabilities, they can not only find the talent they need but also strengthen their competitive edge. Employing people with disabilities can lead to:
An increase in skilled staff.

A culture of diversity within the company.

Meeting the needs of the workforce.

Generating innovative business solutions.

Building a good reputation among customers.
Disability is a mental or physical impairment that limits one or more major activities of daily living. Employees with disabilities may require reasonable accommodations, such as job adjustments, modifications to the work environment, or changes to the hiring process.
Small businesses can benefit by valuing and appreciating each employee's individuality, experience, and diversity. By prioritizing recruitment, hiring, and retention of talent, including people with disabilities, companies can gain a competitive edge while demonstrating their commitment to social inclusion.
Creating an Inclusive Workplace Culture
Building an inclusive culture within a company requires planning and commitment. The following guidelines can serve as a starting point to address common recruitment and workplace challenges. For more detailed information on building an inclusive culture, check out the recommendations from the Employer Resource and Assistance Network on the Inclusion of People with Disabilities (EARN). EARN is funded by the US Department of Labor (DOL).
Crafting Inclusive Job Description
The first step in recruiting and hiring people with disabilities is to create an inclusive job description. This description should clearly outline job duties, roles, and expectations for both the employer and the employee
An inclusive job description should also detail the position's expectations and identify potential accommodations to help employees perform their duties successfully. EARN provides a guide on writing inclusive job descriptions that can benefit all job seekers, including those with disability.
Finding Qualified Candidate
The recruitment process aims to attract and identify individuals with the best set of skills and attributes for a job opening. Ensuring that qualified individuals, including those with disabilities, can participate in the process is critical to achieving this goal. Businesses can explore non-traditional recruitment channels to find candidates with disabilities, such as:
Contacting your local Worker Development Board (WDB), part of the Public Employment System that connects businesses with resources, including competent employees with disability.

Reaching out to a business services representative at your local American job center, who can provide assistance with recruiting, hiring, and training employees, including those with disability.

Accessing a list of English-language job posting portals from EARN that can help small businesses find competent employees with disability.
Customizing Your Recruitment Strategy
Customized employment strategies can help small businesses identify low-cost and easy methods to enhance work efficiency and task allocation to ensure a mutually beneficial work collaboration. These strategies help recruit workers with disabilities who possess the necessary skills, talent, and experience to meet the specific needs of a small business.
The US Department of Labor's Office of Disability Employment Policy has developed resources, videos, and studies to support employers in their recruitment and hiring processes by implementing customized employment strategies (available in English)
Collaborate with advocacy groups and training organizations
Extend your reach by teaming up with groups such as:
State vocational rehabilitation (VR) agencies, which offer a range of services to support people with disabilities in acquiring training to find suitable jobs that match their abilities and interests. They can also link skilled workers with disabilities to businesses in your locality. For more information, contact your state VR agency.

The Governor's Committee on the Employment of People with Disabilities in your state. These state offices work towards enhancing employment opportunities for people with disabilities and promoting public awareness of their needs and capabilities.

Your local Center for Independent Living (CIL). These organizations promote independent living and equal access for people with diverse disabilities and ages. They frequently work with local employers who want to employ skilled workers with disabilities.

State apprenticeship agencies assist job seekers who want to learn new skills in finding employers and sponsors looking for skilled workers. Agencies assist in the development of a workforce through industry-led training, which provides employers with a competitive advantage. They can also aid in increasing inclusion in the workforce. Watch the #ApprenticeWorkshops video to learn more about these benefits.

The Social Security Administration's Ticket to Work (TTW) program connects employers with employment networks that assist businesses in finding qualified job applicants with disabilities.

The Office of Services for Students with Disabilities at a local college or university. They may be able to connect you with students with disabilities who are studying different majors and are interested in internships or job opportunities in a business like yours.
Establishing connections with these organizations is a great way to discover and gain access to the skilled pool of people with disabilities.
Get familiar with interview regulations
When interviewing candidates with disabilities, employers must comply with specific guidelines. For example, there are certain questions job applicants cannot be asked regarding their disability or medical conditions.
To learn how to conduct these types of interviews, read the "Questions and Answers: Compliance Guidelines on Disability Questions and Employee Medical Exams" guide from the US Equal Employment Opportunity Commission, which falls under the Americans with Disabilities Act.
Supporting Employees with Disabilities
Employers should focus on their employees' abilities, rather than their disabilities. Reasonable job accommodations help workers with disabilities perform the essential functions of their job.
According to the Americans with Disabilities Act (ADA), accommodations are "modifications or adjustments to a job or work environment that enable a qualified individual with a disability to apply for or perform a job."
Workplace accommodations may include:
Speech-to-text software for workers with hearing problems.

Adjustable desks for workers with physical limitations.

Job training and mentoring programs for workers with intellectual disabilities.

Assistive devices and services in the workplace.

Telecommuting and flexible work schedules.
For more information on reasonable accommodations:
Read the US Equal Employment Opportunity Commission's guide on reasonable accommodations for employees with disabilities.

Visit the Job Accommodation Network (JAN) website. JAN provides free, confidential advice to employers on workplace accommodations and disability employment issues, including legal regulations.
The Benefits of Workplace Adaptations
Most job accommodations are cost-effective. According to the Job Accommodation Network (JAN), half of all accommodations cost employers nothing. The median cost of the remaining accommodations is $500, which is often offset by reductions in training and insurance costs and increased productivity.
Employers can take advantage of financial incentives to make reasonable accommodations for their employees with disabilities.
Ensuring Accessible Technology
To promote equal opportunities for all workers, including those with disabilities, employers should provide equal access to information and technology.
Ensure that all of your online job applications, pre-employment tests, and recruitment tools are accessible to all job applicants, regardless of their abilities. For more information on accessible technology:
Read the "Action Steps on Accessible Technology: A Guide for Employers" developed by the Society for Employment and Accessible Technology (PEAT) and funded by the Department of Labor. This guide shows you how to assess your technology to ensure accessibility.

Use PEAT's TechCheck tool to analyze your accessible technology practices and identify areas for improvement.

PEAT's TalentWorks tool helps employers and HR professionals make their digital recruitment technologies accessible to all job seekers.
Tax Incentives Offered by the Federal Government
Federal tax incentives are intended to promote employment and accessibility for people who have traditionally faced significant barriers to finding work:
The Work Opportunity Tax Credit (WOTC) provides businesses with an incentive to hire individuals from specific groups who may have difficulty securing employment.

Under the Barrier Removal Deduction, businesses may deduct up to $15,000 for expenses related to making transportation facilities and vehicles more accessible to the public.

Small businesses that make efforts to provide accessibility for individuals with disabilities can also qualify for the Disability Access Credit, which is a non-refundable tax credit.
State-Based Tax Incentives
In addition to federal incentives, there are also tax credits available at the state level for employers who hire individuals with disabilities.
If you're interested in learning more about state-specific tax incentives, reach out to your state's tax and revenue office for more information.